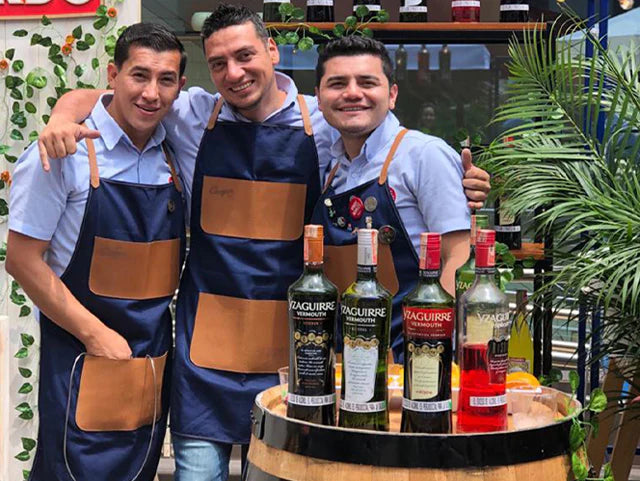 YZAGUIRRE VERMOUTH
It was born in the Yzaguirre Winery in El Morell, between Reus and Tarragona, the result of the centuries-old experience of some wineries that since 1884 have been dedicated to the production of vermouth. During all these years we have elaborated our product following traditional methods and well-kept formulas, the secret of our exclusive aroma and flavor. At the same time, we have innovated not to give up on improving the high quality of our range.
A whole artisan process that positions us among the best vermouths. A commitment to quality that the Yzaguirre brand has carried around the world, with commercial expansion both in the Spanish market and in international markets, reaching 40 countries in Europe, Asia, America and Africa.
Learn about the best flavours, obtained from the most select varieties of grapes and from our secret mixes of herbs and spices. A Yzaguirre Vermouth for every palate: the sweetness of cinnamon or vanilla; the bitter flavours of the Cretan dittany or cinchona; the aromas of cardamom, gentian or coriander; or the burning taste of nutmeg.