Vendor:

Regular price

$293.00 USD/case

($48.83/unit in a 6 unit case)

Regular price

/case

Sale price

$293.00 USD/case

($48.83/unit in a 6 unit case)

Unit price

per

Vendor:

Regular price

$454.00 USD/case

($37.83/unit in a 12 unit case)

Regular price

$568.00 USD/case

Sale price

$454.00 USD/case

($37.83/unit in a 12 unit case)

Unit price

per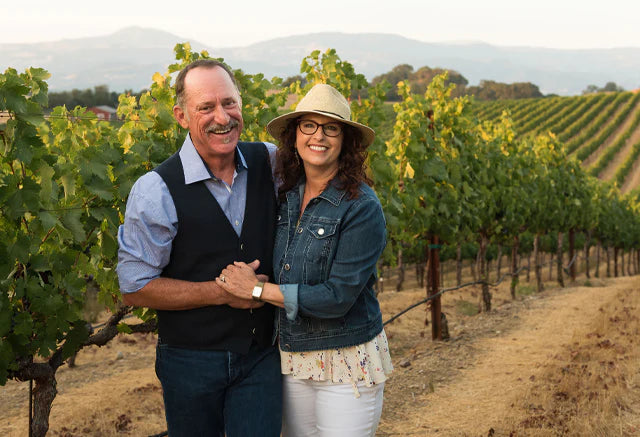 DRY CREEK VINEYARD
Dry Creek Vineyard was the first new winery established in the Dry Creek Valley after Prohibition. It was David Stare's vision to plant Sauvignon Blanc that firmly cemented the winery's legacy as one of California's most important.
The history of Dry Creek Vineyard is a long and colourful one. Founded in 1972 by David S. Stare, Dry Creek Vineyard paved the way for a renaissance of winemaking and viticulture in the Dry Creek Valley. Before his arrival, the Dry Creek Valley was little more than a few family farms and prune orchards. It was Dave's vision to start a Loire Valley inspired winery, which triggered a viticultural reawakening in northern Sonoma County.
Vineyard diversity forms the cornerstone of Dry Creek Vineyard's winemaking philosophy. Sonoma County's vast array of growing conditions allows them to satisfy their desire to define varietal type by discovering varietal-specific growing conditions. To ensure a measure of control in this regard, they farm multiple vineyards within ten separate estate-owned properties that total approximately 185 vine acres.