Vendor:

Regular price

$36.00 USD/case

($3.00/unit in a 12 unit case)

Regular price

/case

Sale price

$36.00 USD/case

($3.00/unit in a 12 unit case)

Unit price

per

Vendor:

Regular price

$63.00 USD/case

($10.50/unit in a 6 unit case)

Regular price

/case

Sale price

$63.00 USD/case

($10.50/unit in a 6 unit case)

Unit price

per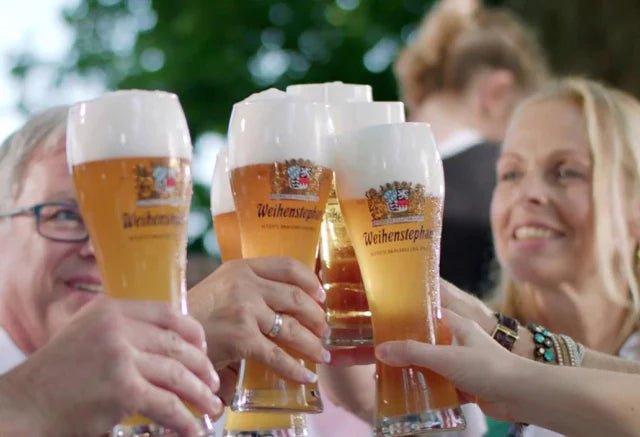 WEIHENSTEPHAN BEER
The oldest brewery in the world - the year 1040 officially marked the birth of the Weihenstephan Brewery, when Abbot Arnold succeeded in obtaining a license to brew and sell beer from the City of Freising, Germany.
Weihenstephan quickly developed into the world's brewing technology center. Hundreds of master brewers have learned their craft at Weihenstephan, and now act as ambassadors, spreading the knowledge and reputation of Weihenstephan throughout the world.
Although it's acceptable for wine to have the odd mediocre year, beer must always be a consistent high quality. Weihenstephan has established the highest standard of brewing – 'Premium Bavaricum', and the beer does not leave the brewery unless it conforms to this standard.
Today Weihenstephan is exported to over 50 countries, continuing its time honoured tradition of only providing this standard of 'Premium Bavaricum' to beer lovers around the world!