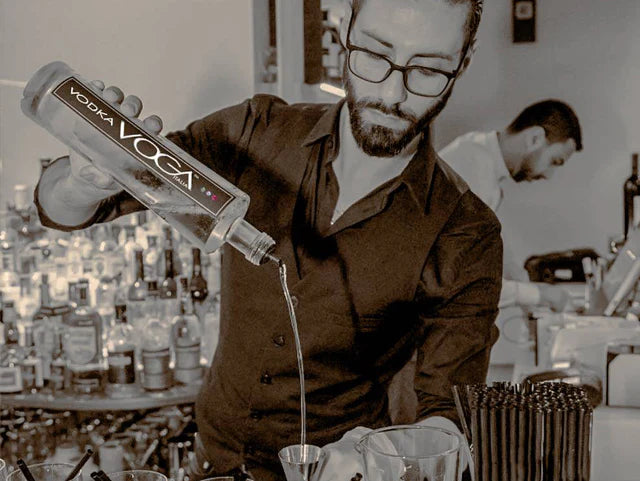 VOGA ITALIA
Direct from Italy, the epicentre of style, VOGA Italia is the epitome of Italian elegance, and an icon of refinement worldwide.
The award-winning wines of VOGA Italia are rich in flavor and full of character. Each wine is a triumphant expression of the famed terroir from which it hails and crafted to deliver the ideal flavor expression. The chic cylindrical and elegant curvaceous bottles are a modern vision of sophisticated cool making VOGA the perfect accessory for the fashion forward.
VOGA Italia is a perfect marriage of form and function, from the innovative cork with re-sealable cap closures to VOGA Vodka with its built-in retractable pour spout. Italian style goes hand in hand with a long tradition of craftsmanship. Each product in the VOGA collection has been meticulously crafted and tailor made to capture the best of Italy in every sip.
There's only one Italian word you need to know to get this much style in one bottle and that word is VOGA.