Vendor:

Regular price

$187.00 USD/case

($62.33/unit in a 3 unit case)

Regular price

/case

Sale price

$187.00 USD/case

($62.33/unit in a 3 unit case)

Unit price

per

Vendor:

Regular price

$245.00 USD/case

($20.41/unit in a 12 unit case)

Regular price

$307.00 USD/case

Sale price

$245.00 USD/case

($20.41/unit in a 12 unit case)

Unit price

per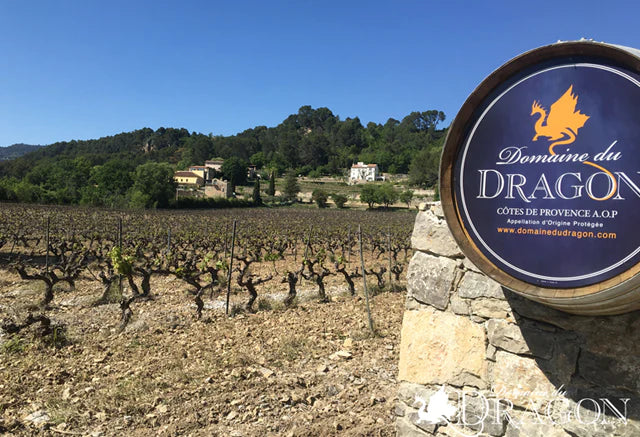 DOMAINE DU DRAGON
The emblematic domain in Draguignan is nestled at the gates of the Cité du Dragon. Its white country house built in 1781 with its hundred-year-old plane trees and its fountain. Its recently renovated ruins of the Saint Michel Chapel. Its 16th century farm and its remains of a fortified castle. So many testimonies to the millennial history of the Domaine du Dragon in Draguignan.
With a reasoned approach to viticulture, Domaine du Dragon have a sustainable approach in the development of the vineyard with a minimum treatment of the vines and a vinification more respectful of the terroir.
The lands of the Domaine du Dragon are not only rich in minerals from numerous springs. They are also rich in history, as shown by the ruins of the medieval chateau and the St. Michel church, which are separated by a deep valley but joined by their shared history, as they both date from the 13th century. Besides its wine-making business, the domaine of 65 hectares offers holiday home accommodation for weekly rental – if you feel like a pilgrimage to the source!