Vendor:

Regular price

$208.00 USD/case

($17.33/unit in a 12 unit case)

Regular price

/case

Sale price

$208.00 USD/case

($17.33/unit in a 12 unit case)

Unit price

per

Vendor:

Regular price

$226.00 USD/case

($18.83/unit in a 12 unit case)

Regular price

/case

Sale price

$226.00 USD/case

($18.83/unit in a 12 unit case)

Unit price

per

Vendor:

Regular price

$181.00 USD/case

($15.08/unit in a 12 unit case)

Regular price

/case

Sale price

$181.00 USD/case

($15.08/unit in a 12 unit case)

Unit price

per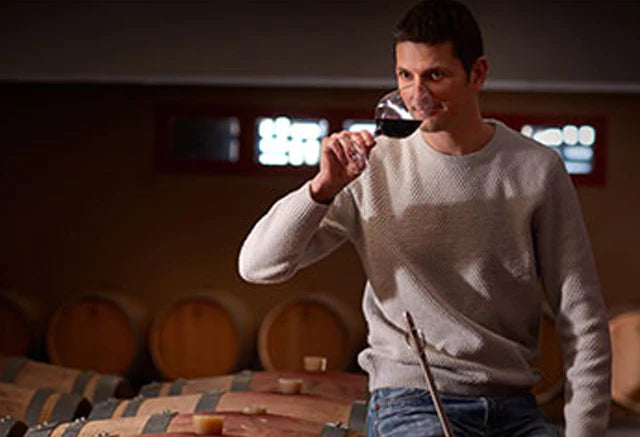 CELLIER DES PRINCES
The leading cooperative in the Chateauneuf du Pape appellation, Cellier des Princes is the trusted supplier of the most prestigious negotiants from Burgundy and Rhône. Founded in 1925, right after the Phylloxera crisis, a team of winegrowers decided to team up and created their own structure of production. In 1960, the winery took the name of "Cellier des Princes"in reference to the rich medieval history of Courthezon.
For almost 80 years, the majority of the volume produced was sold in bulk to the most prestigious negotiants. 10 years ago, the winery changed its whole strategy hiring a new director, and decided to stop selling in bulk. In the last 10 years, the winery has been investing in the viticulture and in the cellar in order to constantly improve the quality of its wine. Now Cellier des Princes under its own brand, has become a reference in Southern Rhône for quality and value.
Philippe Cambie, internationally famous "flying winemaker" with expertise in the grape Grenache, is the winemaker consultant to Cellier des Princes and their full time head of winemaking, Thierry Ferlay. Cambie has created 15 wines that have received 100 points from Robert Parker, and Celliers des Princes is the first cooperative he has ever worked with, because he is a believer in the current quality and potential of the wines.