Vendor:

Regular price

$509.00 USD/case

($84.83/unit in a 6 unit case)

Regular price

/case

Sale price

$509.00 USD/case

($84.83/unit in a 6 unit case)

Unit price

per

Vendor:

Regular price

$451.00 USD/case

($37.58/unit in a 12 unit case)

Regular price

/case

Sale price

$451.00 USD/case

($37.58/unit in a 12 unit case)

Unit price

per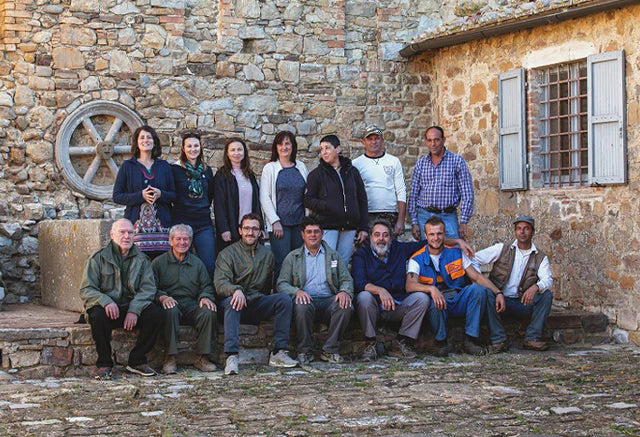 CASTELLO DI ROMITORIO
The finest things in life are often hidden away. In fact the Castello Romitorio winery takes its name from the massive twelfth-century fortress that sits atop a hill surrounded by thick oak forest in Northwestern Montalcino.
Abandoned in the 1950's, its rebirth as a winery occurred in 1984 when Artist Sandro Chia acquired the estate from his friend Baron Giorgio Franchetti. The restoration of 'Castello Romitorio' began immediately, followed by the transformation of its overgrown lands into vineyards, and the construction of a cellar on the Castle's ground floor. Twenty years later, in the year 2006, the winery broke ground on a new state-of-the art underground cellar completed in 2007.
The vineyards of the Castello Romitorio winery capture the multi-faceted beauty of two of the best micro-climates in the windswept hills of Montalcino; 'Castello Romtiorio' in the north-west and 'Poggio di Sopra' in the south-east.