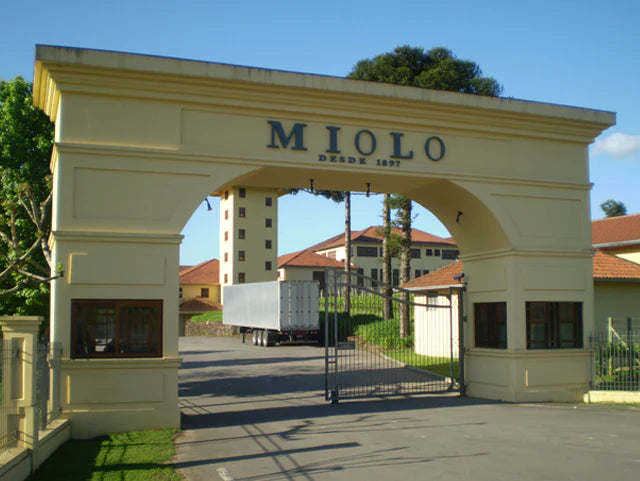 MIOLO WINE GROUP
A founding member of the Wines of Brasil project, Miolo Wine Group is the leading wine exporter in Brazil, highly recognized in the international market.
The history of the Miolo family in Brazil began in 1897. Giuseppe Miolo was among the thousands of Italian immigrants who arrived, searching for opportunities. He was a young man with a passion for grape and wine, coming from Piombino Dese, a small town in Veneto.
Upon his arrival in Brazil, Giuseppe went to Bento Gonçalves, a southern town newly founded by Italian immigrants. He spent his savings on a land lot in Vale dos Vinhedos known as Lote 43.
The passion for winemaking and the desire to spread Brazilian fine wine around the world inspired the Miolo family to expand their business. The Quality Project started in 1998. Since then, the company's growth has been significant, with constant investments in land, technology, human resources and customers. In addition, the Brazilian Terroir Expression Project was started.